Contact us at Swaine Solicitors LLP if you would like more information. Telephone: 091 861382.
Email: [email protected]
Owen Swaine
Owen is a former member of the Irish Defence Forces retiring with the rank of Captain. He is a member of the Defence Forces Legal Service Club and is retained by the Reserve Defence Forces Representative Association as their solicitor.
In addition to his army career Owen was employed for two years as a business executive with the Galway County and City Enterprise Board. As part of his employment he was appointed to many other boards to include the Science and Technology Board.
Owen is a former member and director of the Security Institute of Ireland and he was elected as President of the Western Region of the Institute. He has acted for many clients engaged in the security industry to include representing them before the Private Security Authority. In fact Swaine Solicitors LLP had the first legal case against the Authority which was settled on favourable terms for the client concerned.
In addition to his many other academic qualifications, Owen is qualified as a New York attorney. He is a guest lecturer every year on the Post Graduate Diploma on Health Risk Management at UCD for more than 10 years.
Eoin Suain – Seirbhís trí Ghaeilge
Iar-bhall d'Óglaigh na hÉireann é Owen atá ar scor le céim mar Chaptaen bainte amach aige. Tá sé ina bhall de Chlub na Seirbhíse Dlí Óglaigh na hÉireann agus coinnithe ag Cumann Athbhreithnithe Óglaigh na hÉireann mar aturnae.
Chomh maith le lear mhór cáilíochtaí acadúla eile bhí Owen fostaithe ar feadh dhá bhliain mar fheidhmeannach gnó le Bord Fiontar Contae agus Cathrach na Gaillimhe. Mar chuid dá fhostaíocht ceapadh é ar go leor bord eile ar a n-áirítear an Bord Eolaíochta agus Teicneolaíochta.
Iar-bhall agus iar-stiúrthóir é Owen ar Insitiúid Slándála na hÉireann agus toghadh é mar Uachtarán ar Réigiún an Iarthair den Institiúid. D'oibrigh sé le go leor cliaint a bhí ag gabháil don tionscal slándála ar a n-áirítear ionadaíocht a dhéanamh orthu os comhair an Údaráis Slándála Príobháidí. Go deimhin, bhí an chéad chás dlíthiúil in aghaidh an Údaráis ag Aturnaetha Swaine a socraíodh ar théarmaí fabhracha don chliant lena mbaineann.
Mar aon le lear mhór cáilíochtaí acadúla eile, tá Owen cáilithe mar aturnae i Nua-Eabhrac. Le breis agus deich mbliana bíonn sé ina aoi-léachtóir gach bliain ag an Dioplóma Iarchéime i mBainistíocht Rioscaí Sláinte in Ollscoil Bhaile Átha Cliath.
Rosemary Crowley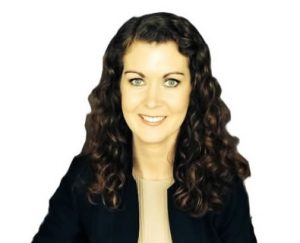 Rosemary  specialises in Litigation, Commercial Law, Personal Injury, Employment Law and Family Law
Over the last number of years Rosemary has practised extensively in the area of litigation specialising in personal injury, motor/road traffic claims, medical negligence and bullying/harassment/stress and fatal injury claims.  She has considerable experience in all aspects of litigation procedure particularly in the High Court and Circuit Court.
Rosemary regularly advises clients in complex and high value commercial cases and has a proven success record in the Examinership application process.
Rosemary is an Associate Member of the Chartered Institute for Securities and Investments having successfully completing a CISI Diploma in Regulation and Compliance.  She is also admitted as a Solicitor in England and Wales.
Rosmáire Ní Chrualaoi – Seirbhís trí Ghaeilge
Tá speisialtóireacht ag Rosmáire i nDlíthíocht, i nDlí Trádála, i nDíobháil Phearsanta, i nDlí Fostaíochta agus i nDlí Teaghlaigh
Le blianta beaga anuas tá cleachtadh forleathan ag Rosmáire i réimse na dlíthíochta a dhéanann speisialtóireacht i ndíobháil phearsanta, éilimh ar thrácht mótair / ar bhóithre, faillí leighis agus éilimh bhulaíochta / ciapadh / strus agus díobhála marfach. Tá taithí mhór aici i ngach gné den nós imeachta dlíthíochta go háirithe san Ard-Chúirt agus sa Chúirt Chuarda.
Tugann Rosmáire comhairle do chliaint go rialta maidir le cásanna casta agus ardluacha tráchtála agus tá cruthaithe go maith aici sa phróiseas iarratais Scrúdaitheoireachta.
Is Ball Comhlach í Rosmáire den Institiúid Cairte um Urrúis agus Infheistíochtaí a bhfuil Dioplóma CISI i Rialachán agus Comhlíontacht críochnaithe go rathúil aici. Tá glactha léi chomh maith mar Aturnae i Sasana agus sa Bhreatain Bheag.